News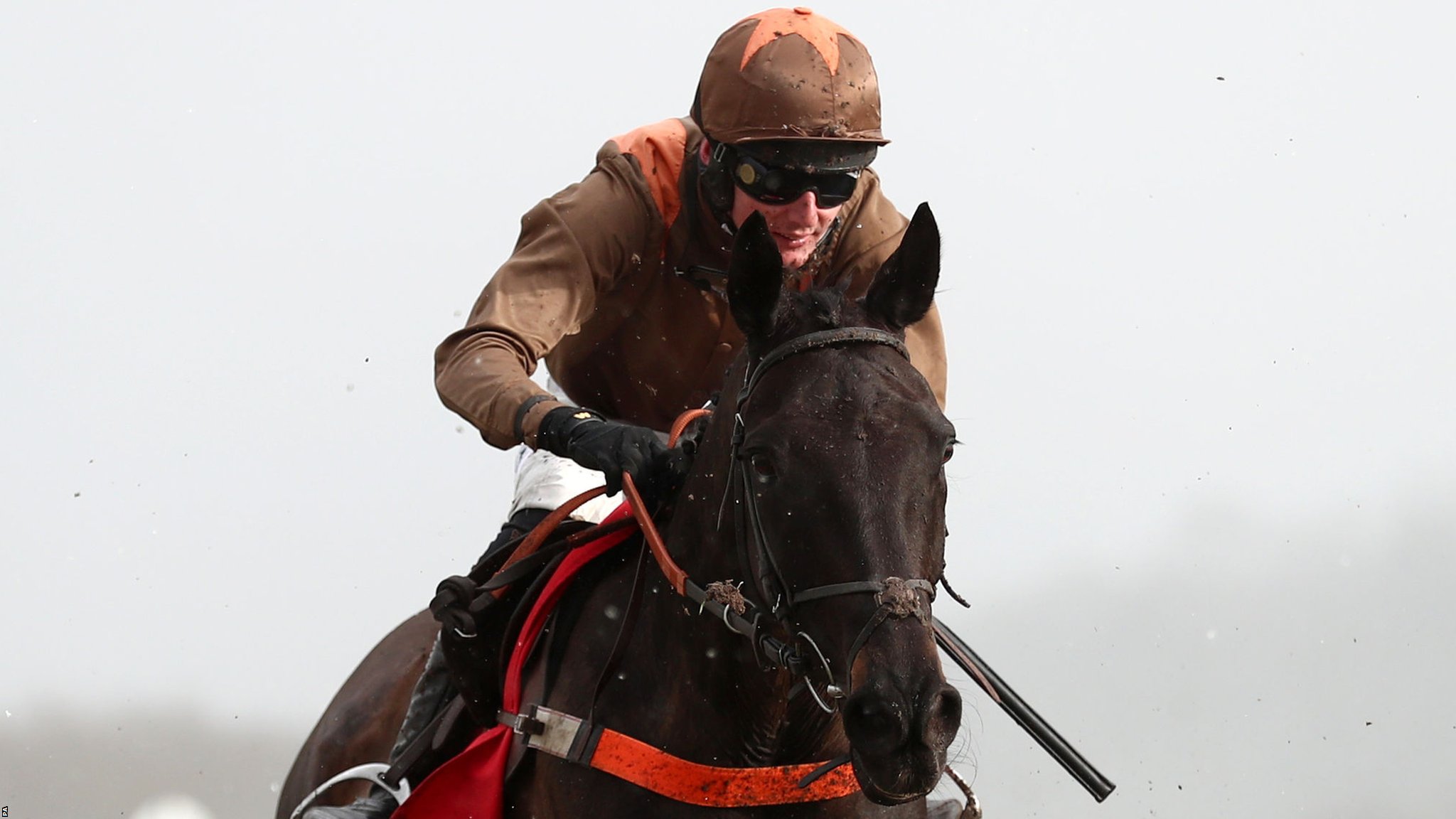 Midlands Grand National: Regal Flow wins at Uttoxeter
Sat, 17 Mar 2018 17:09:47 GMT
Sean Houlihan leads Regal Flow to their second win of the week in the Midlands Grand National at Uttoxeter.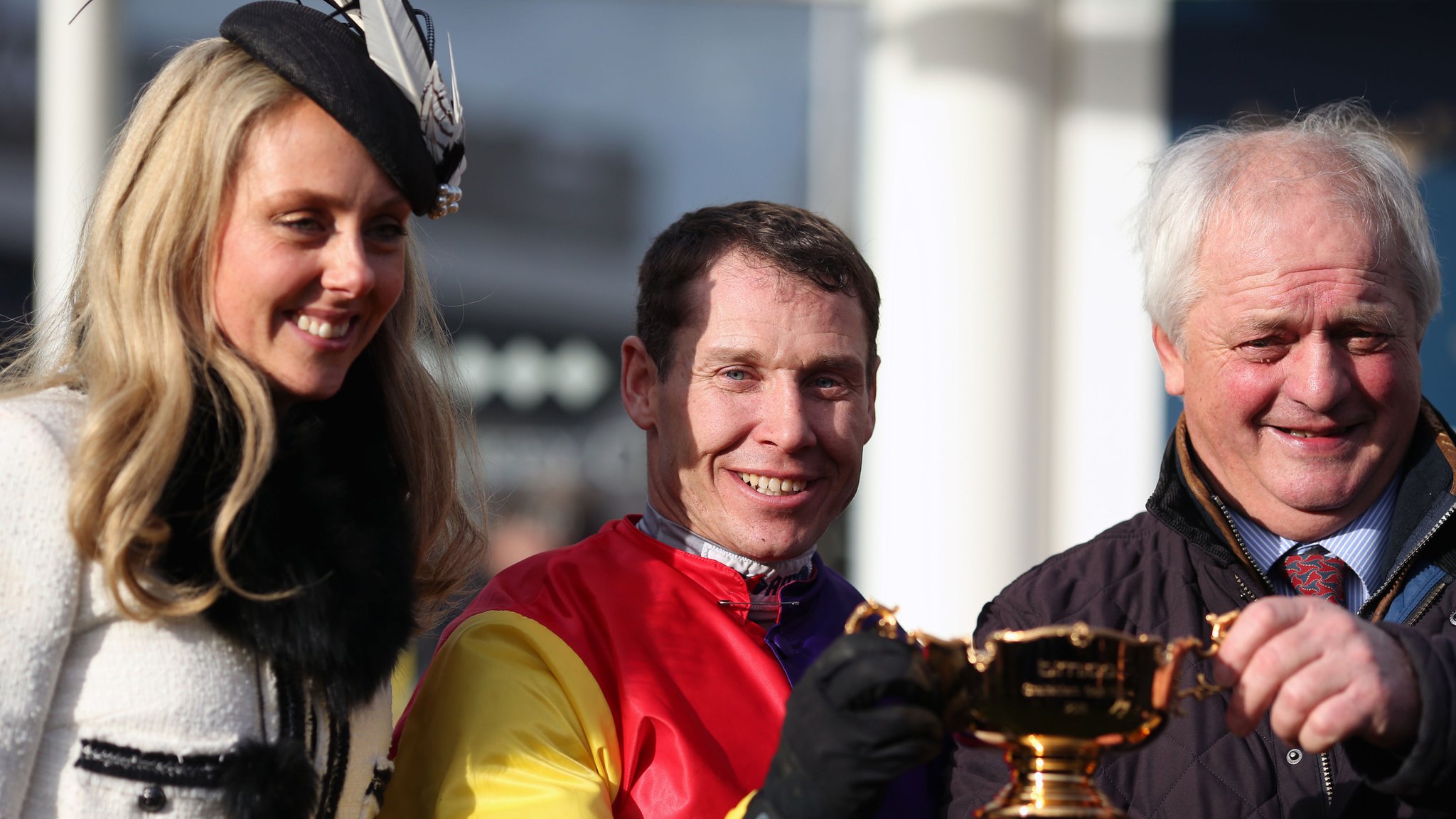 'Dairy farmer Tizzard gives Cheltenham a gold top'
Fri, 16 Mar 2018 20:31:30 GMT
How dairy farmer turned racehorse trainer Colin Tizzard masterminded a Cheltenham Gold Cup win for Native River.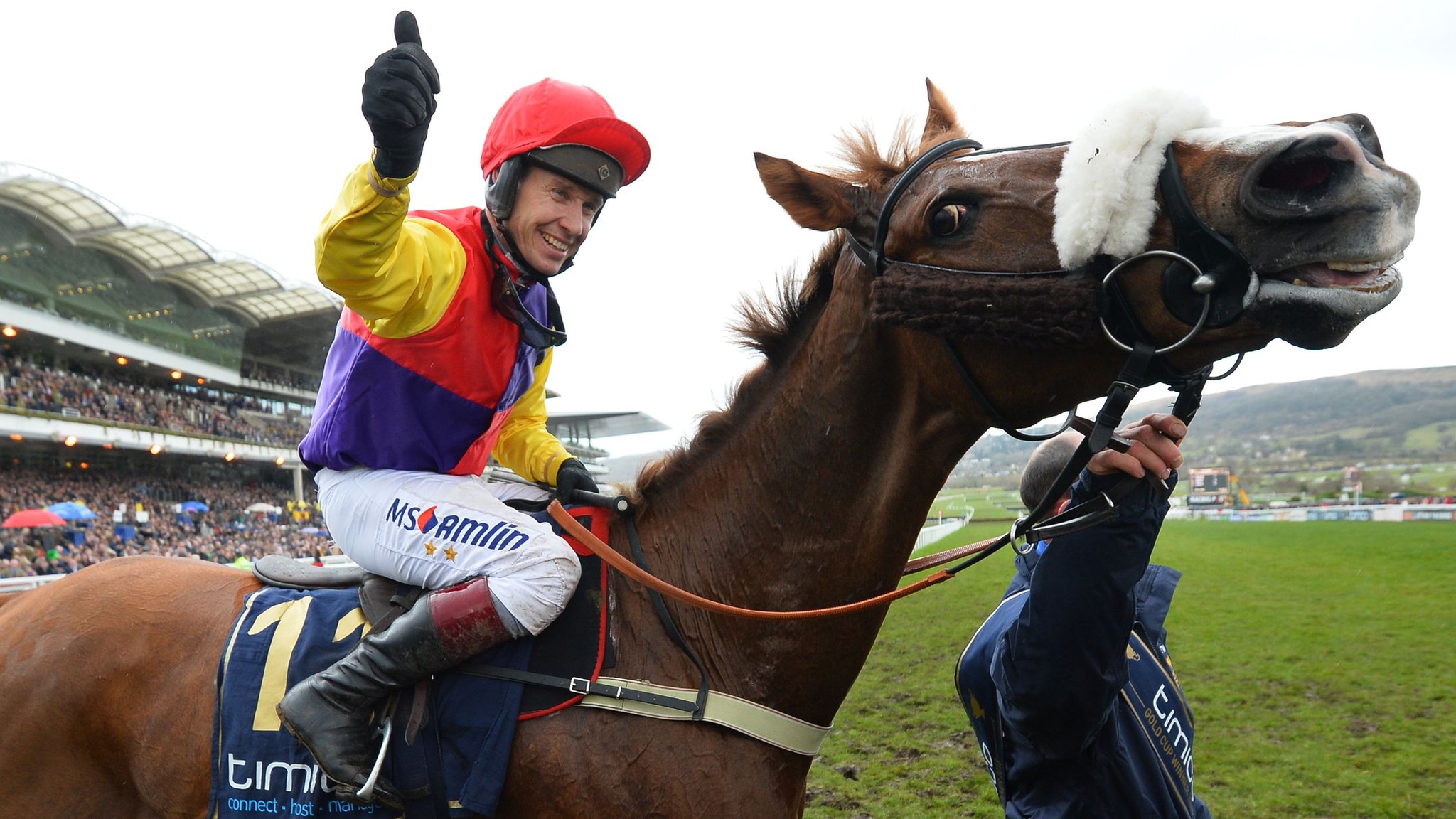 Native River wins Gold Cup after epic duel with Might Bite
Fri, 16 Mar 2018 16:57:17 GMT
Native River romps to victory in the Gold Cup at Cheltenham to give Richard Johnson his second victory in the Festival's showpiece race.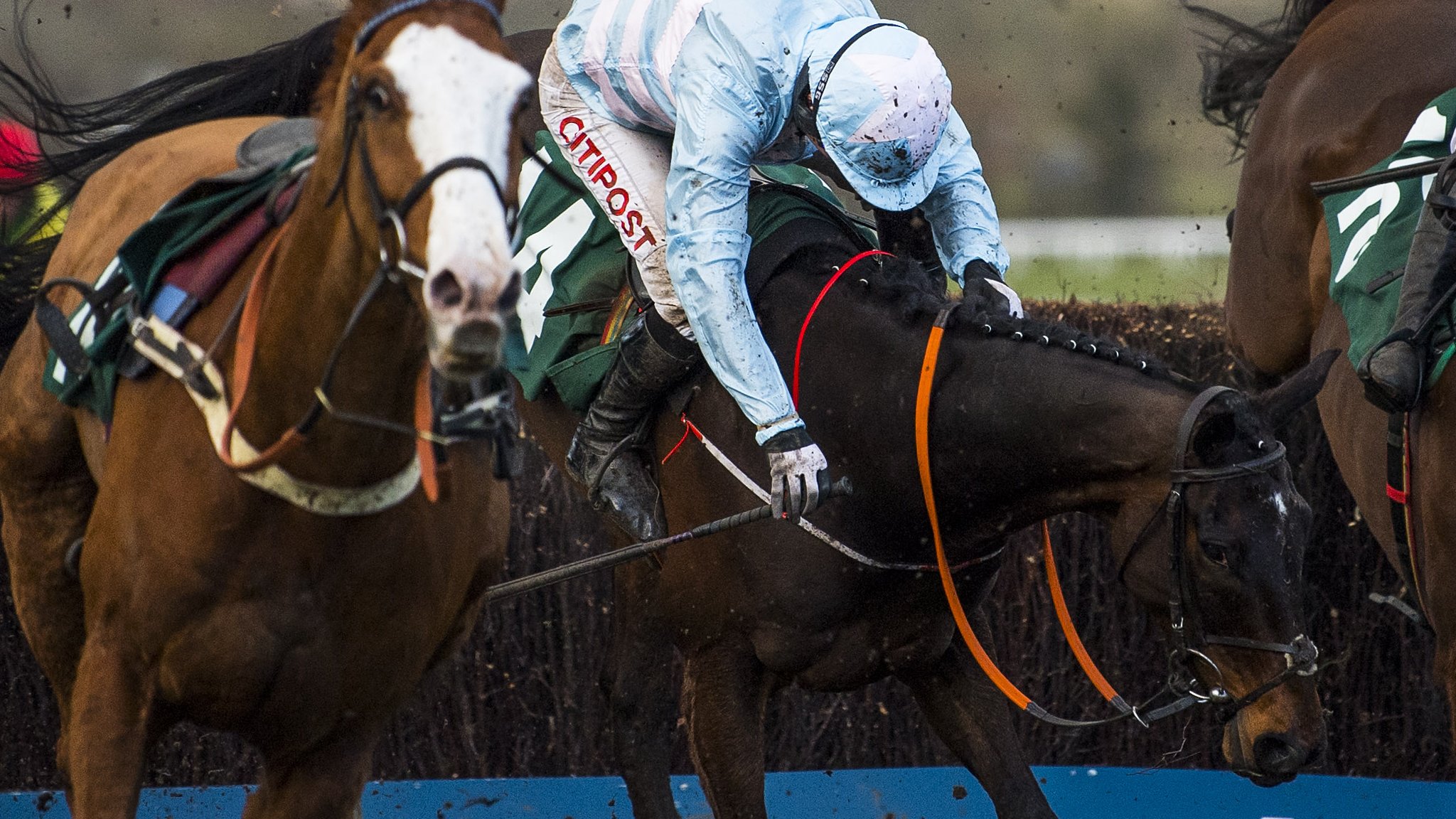 Cheltenham Festival: BHA to carry out review after six horse deaths at event
Sat, 17 Mar 2018 12:42:06 GMT
The British Horseracing Authority will carry out a review after six horses died at the four-day Cheltenham Festival.
Cheltenham Festival 2018: Harriet Tucker wins on Pacha Du Polder despite dislocated shoulder
Fri, 16 Mar 2018 18:45:30 GMT
Jockey Harriet Tucker overcomes a dislocated shoulder to guide Pacha Du Polder to success in the Foxhunter Chase at Cheltenham.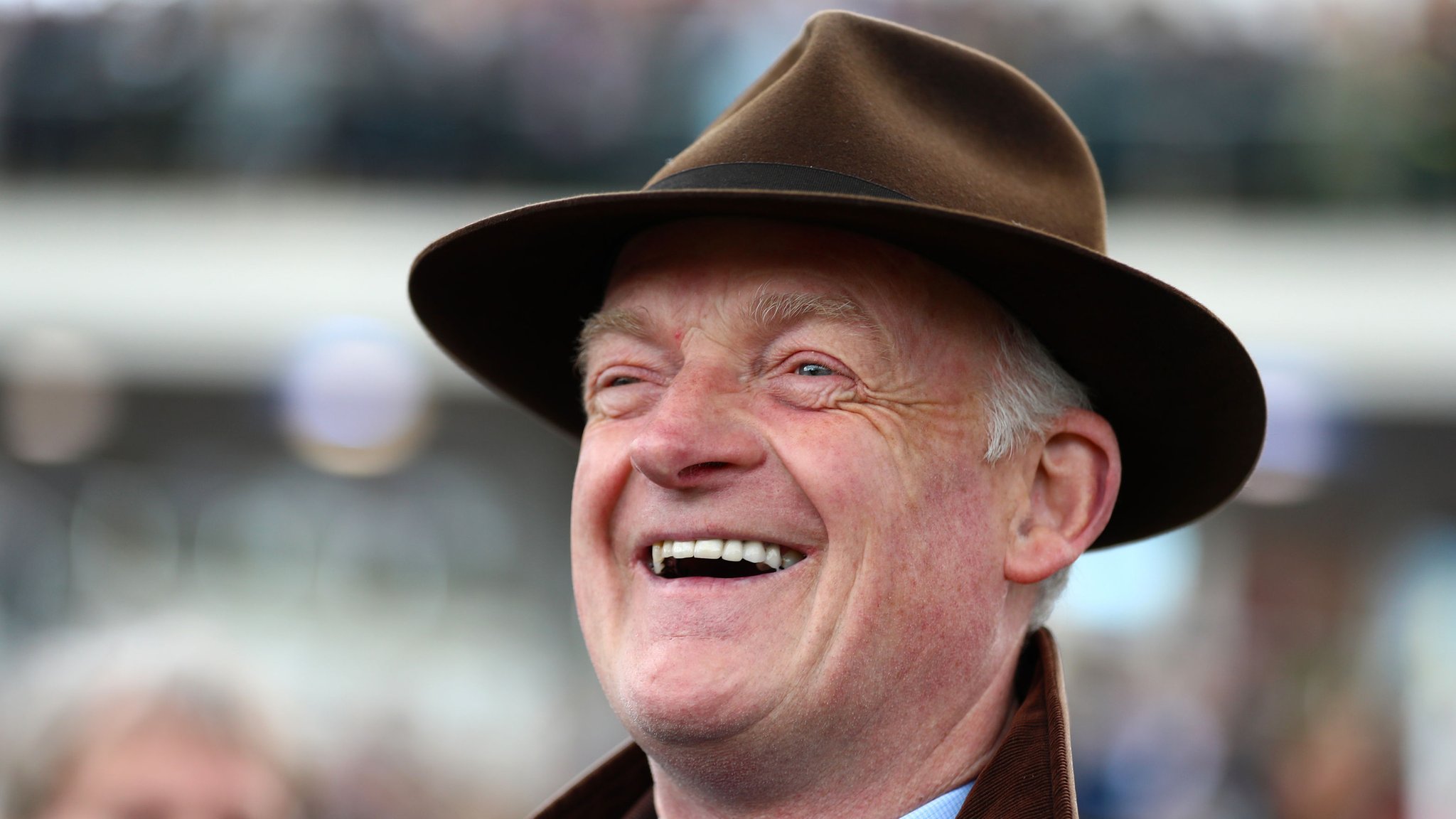 Record for Mullins as Irish dominate at Cheltenham Festival
Thu, 15 Mar 2018 18:37:58 GMT
Penhill and Balko Des Flos are the big winners as the Irish dominate day three of the Cheltenham Festival.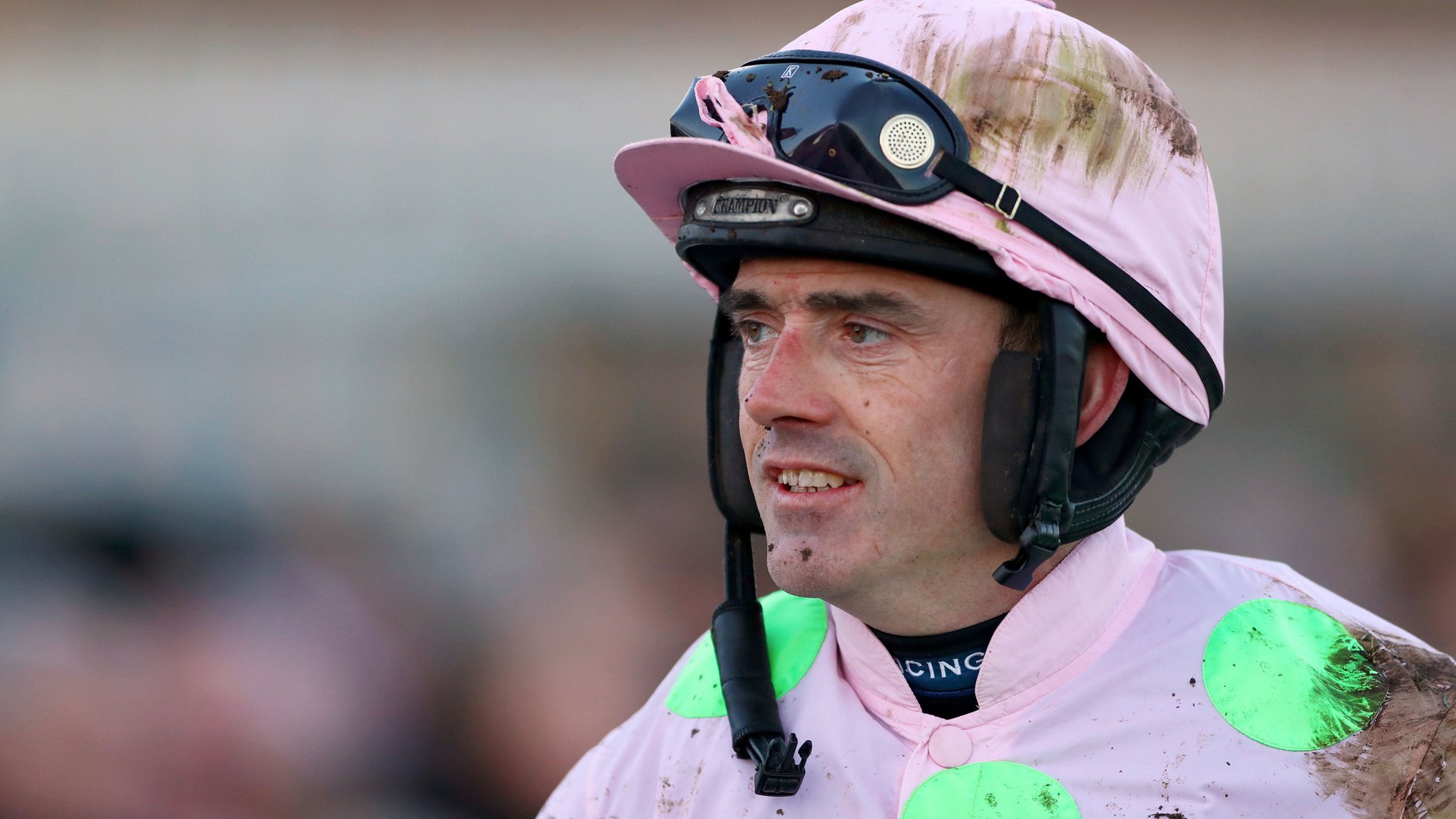 Walsh ruled out of rest of Cheltenham with suspected broken leg
Wed, 14 Mar 2018 22:10:37 GMT
Top jockey Ruby Walsh is out of the Cheltenham Festival after suffering a suspected stress fracture to his leg.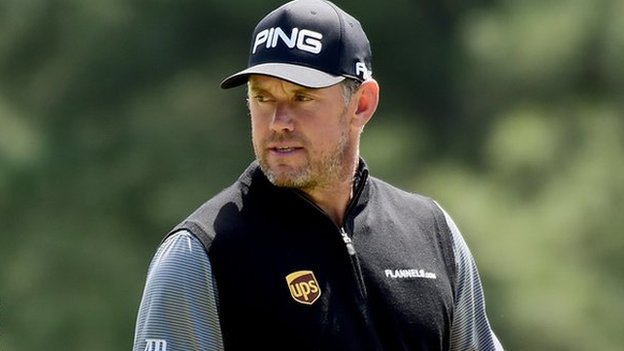 Golfer Westwood's £22,000 clean sweep
Wed, 14 Mar 2018 20:19:27 GMT
Former world number one Lee Westwood backs every winner on day one of the Cheltenham Festival.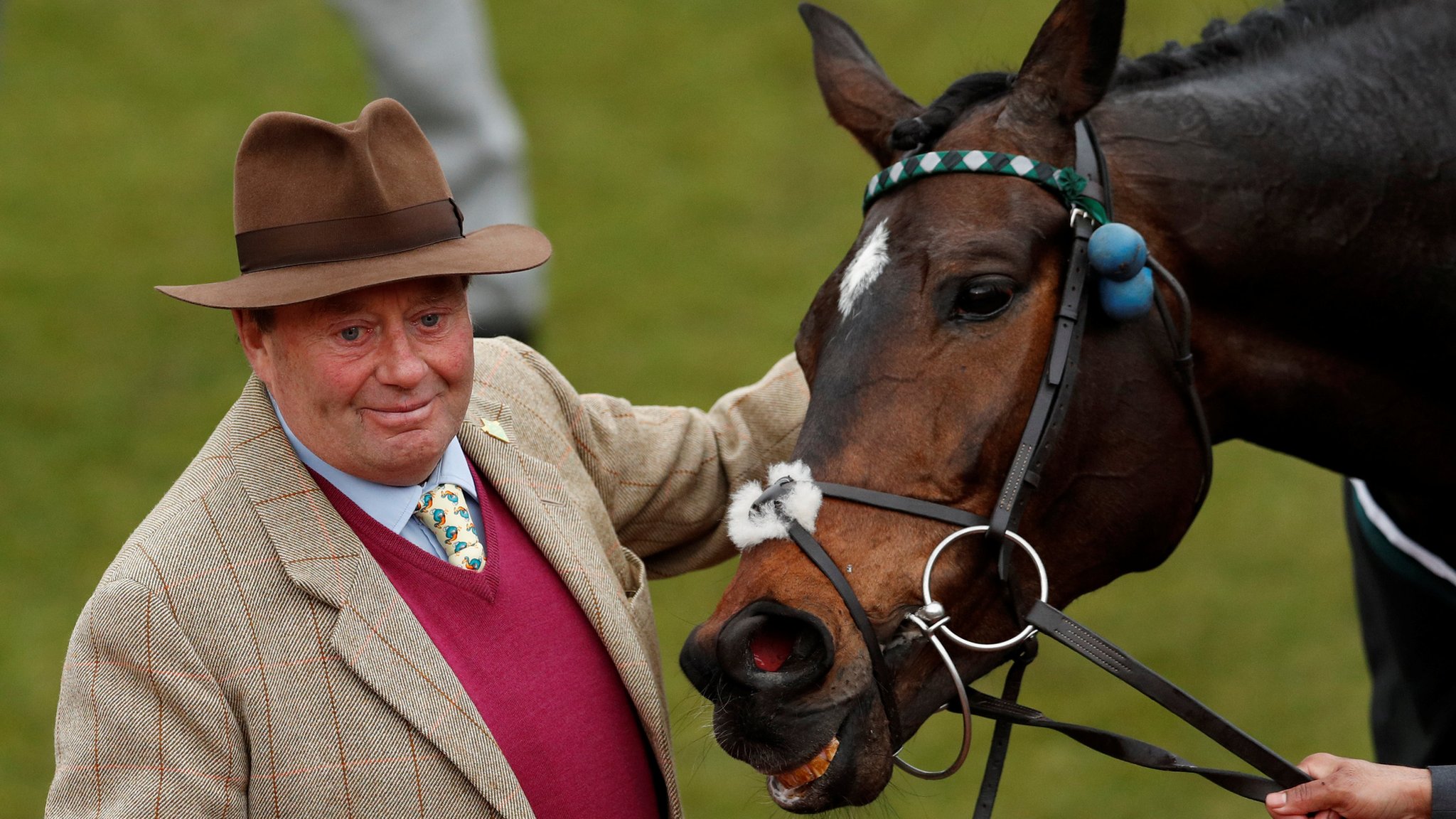 'He's a superstar' - Altior wins thrilling Champion Chase
Wed, 14 Mar 2018 18:56:22 GMT
Pre-race favourite Altior wins the Queen Mother Champion Chase on the second day of the Cheltenham Festival.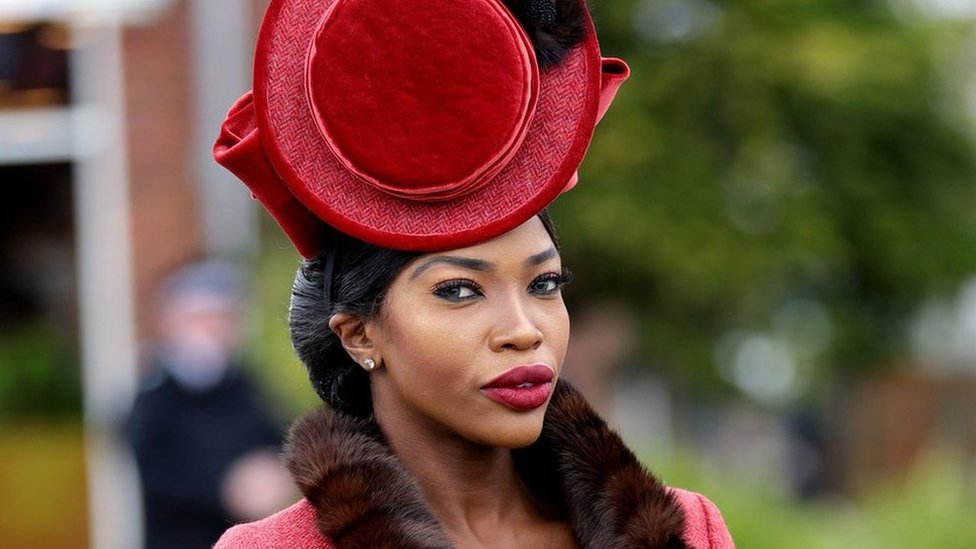 In pictures: Ladies' Day at Cheltenham Festival
Wed, 14 Mar 2018 16:06:21 GMT
With the festival's relaxed dress code it was fascinators, feathers and full-on finery for the second day of Cheltenham.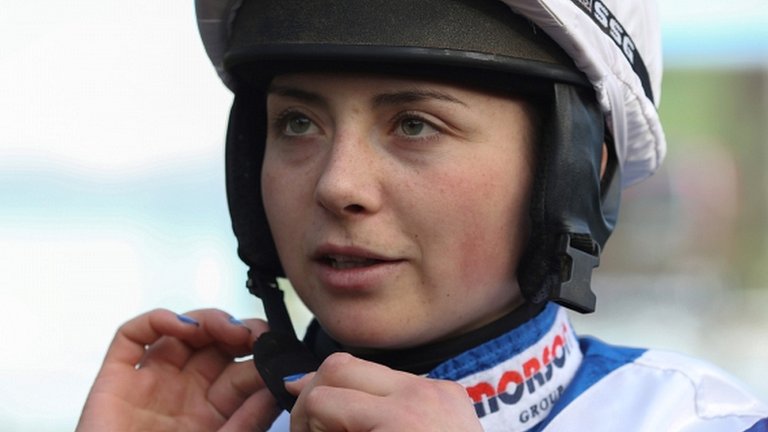 Bryony Frost: Meet the Cheltenham hopeful whose babysitter was a donkey
Tue, 13 Mar 2018 20:36:16 GMT
Trainer Paul Nicholls says she can be as good as any woman who has ridden - but Bryony Frost is no-one's 'flagbearer' as she bids for Cheltenham glory.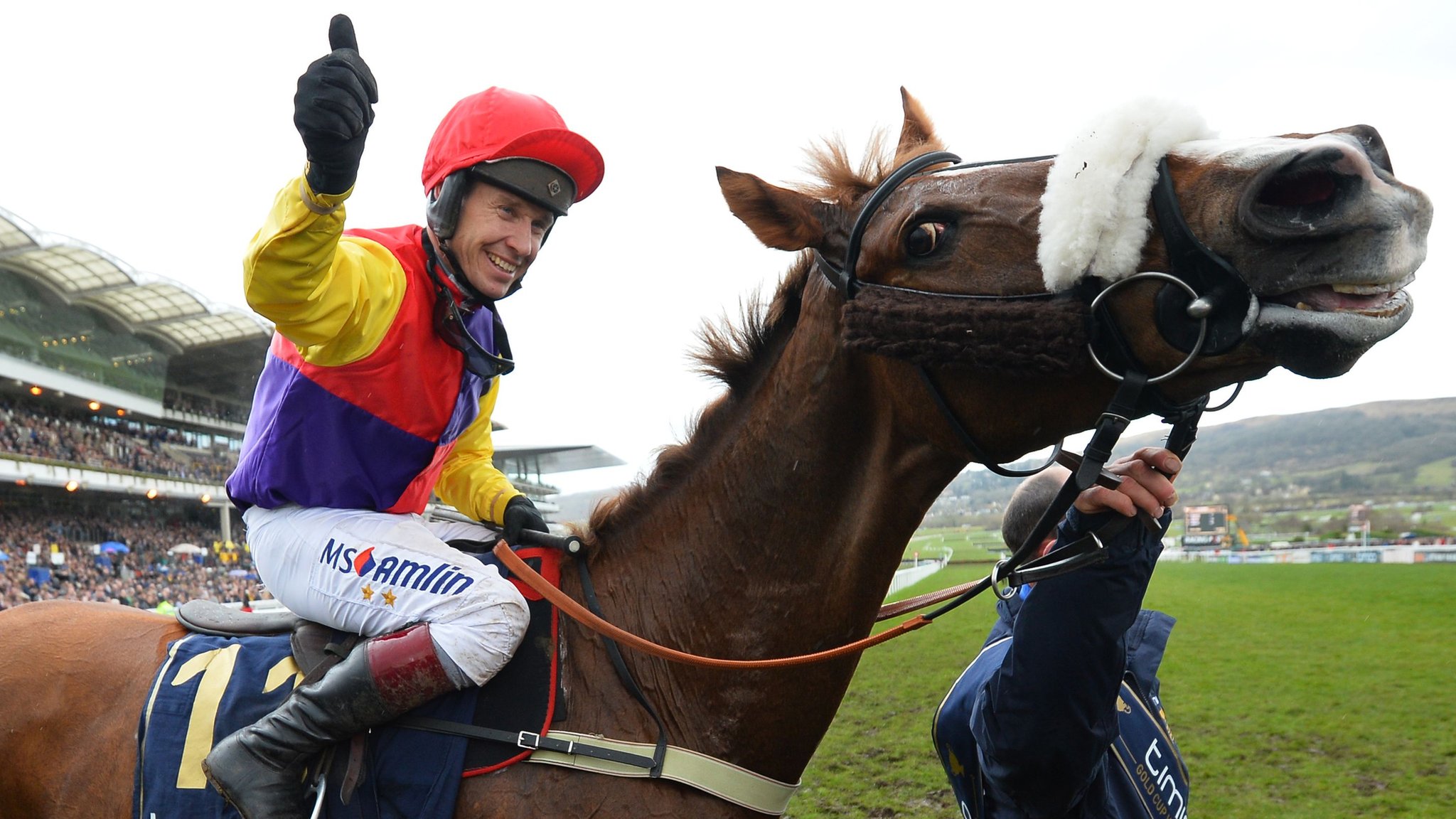 Cheltenham Festival 2018 day-by-day round-up
Fri, 16 Mar 2018 18:13:29 GMT
Cheltenham Festival 2018 day-by-day round-up: reports, quotes and BBC Radio 5 live podcasts.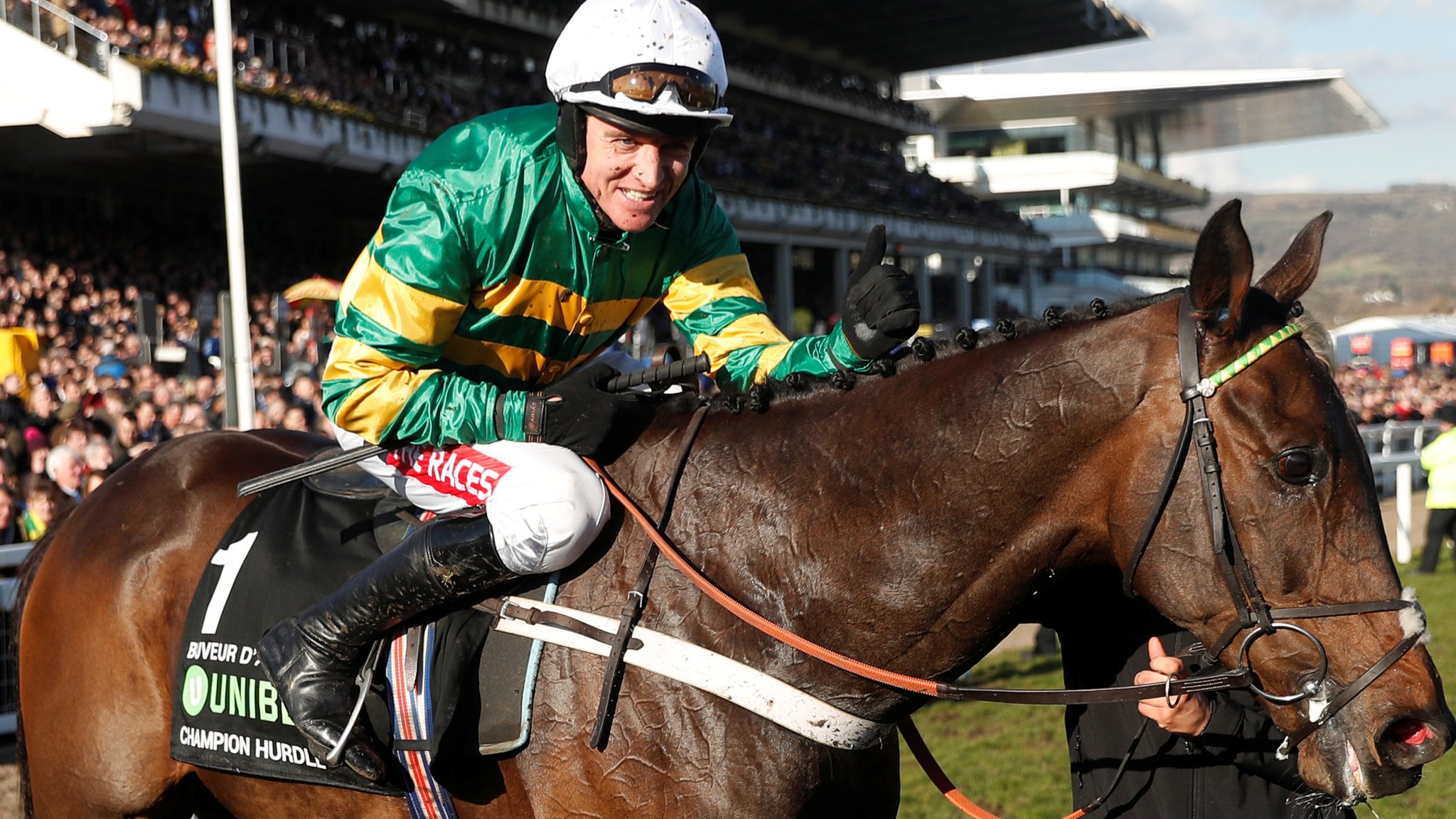 'One of the best rides I've seen' - thrilling start to Cheltenham Festival
Tue, 13 Mar 2018 16:09:13 GMT
Buveur D'Air retains his Champion Hurdle title in a thrilling feature race on the opening day of the Cheltenham Festival.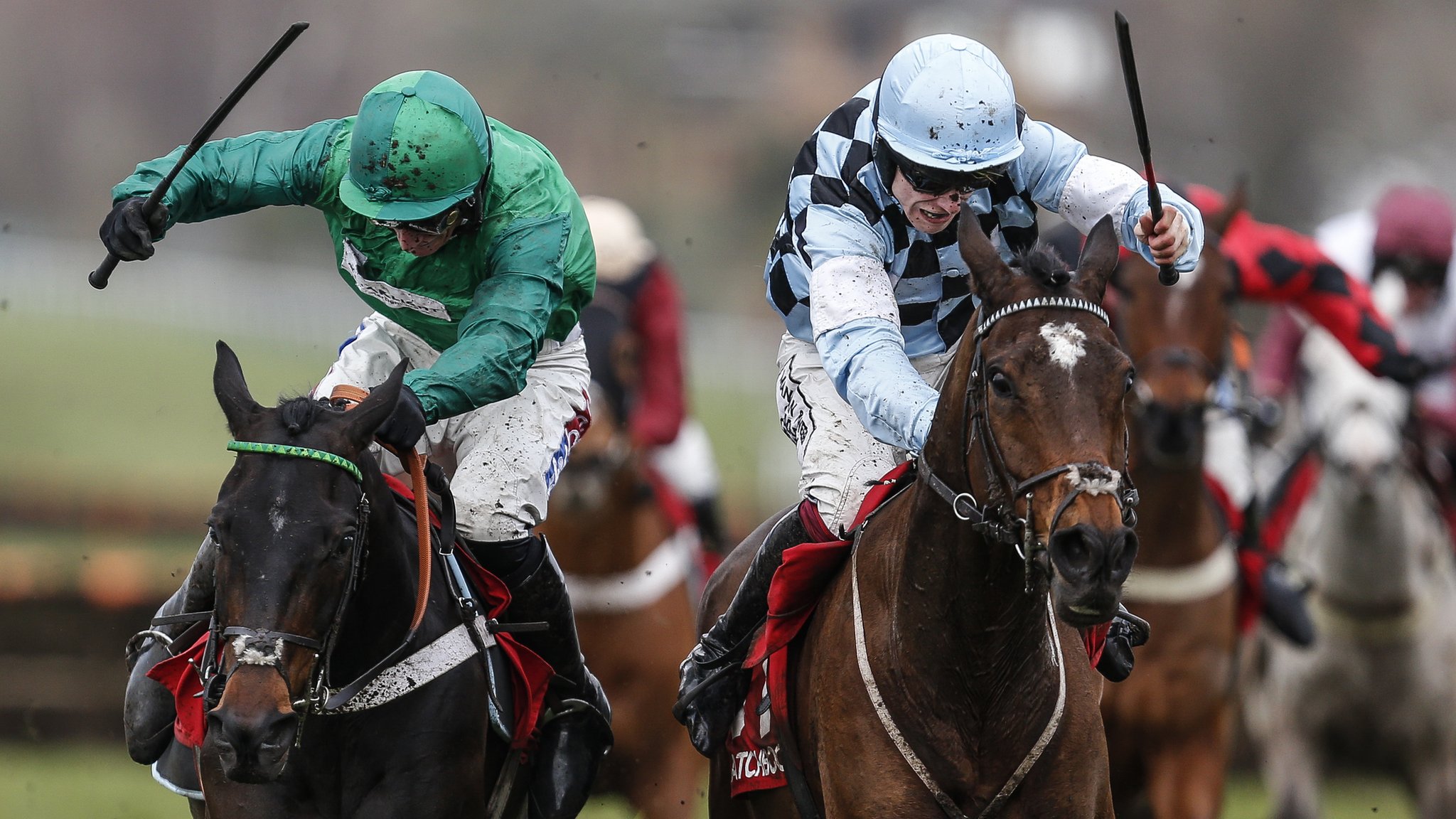 Mr Antolini keeps Sandown win after inquiry
Sat, 10 Mar 2018 16:29:36 GMT
Mr Antolini, ridden by Jamie Bargary, keeps victory in the Imperial Cup at Sandown following a stewards' inquiry.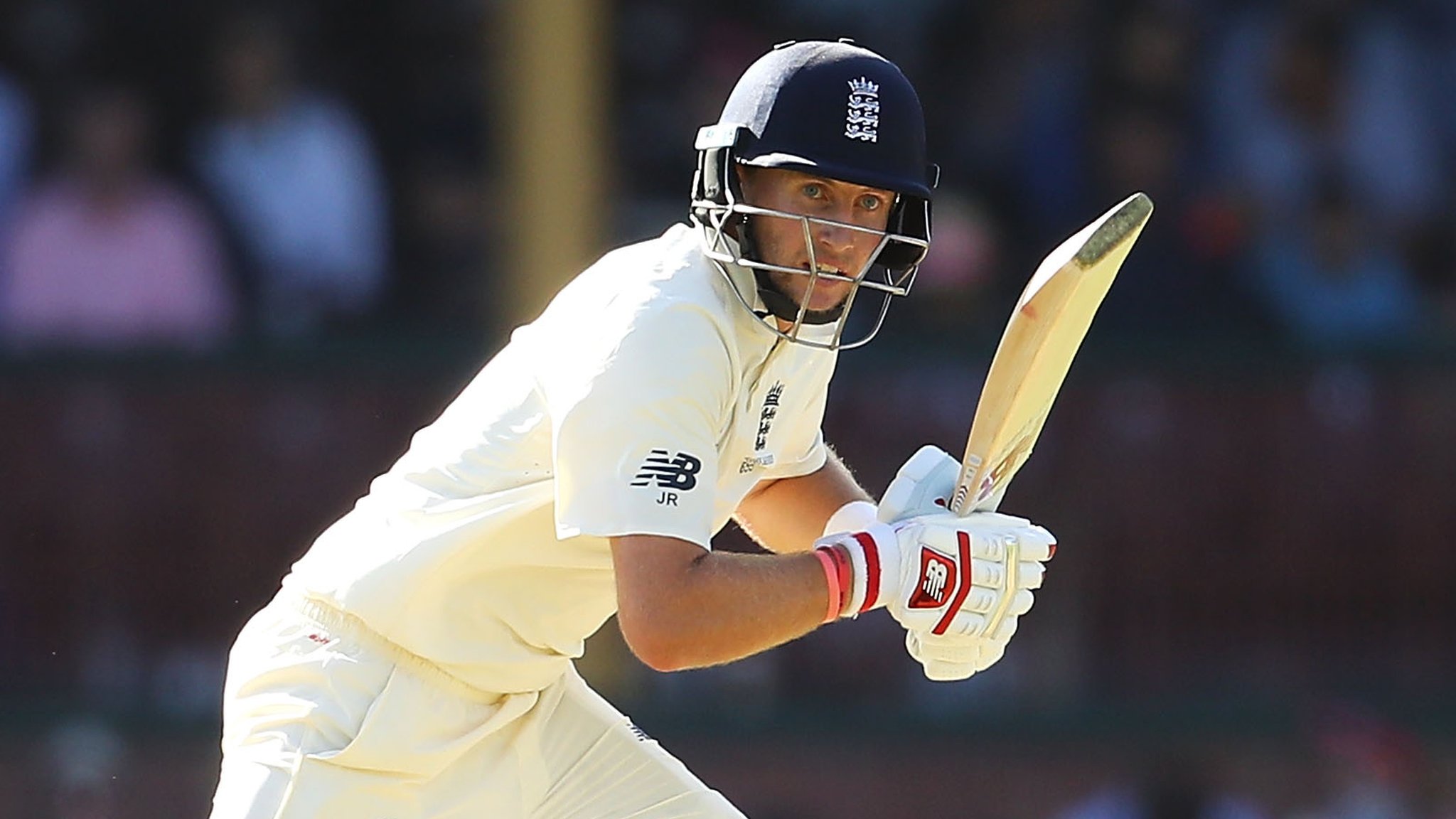 Sport on the BBC: Best of this week's TV & radio coverage
Mon, 19 Mar 2018 16:22:45 GMT
This week's sport on the BBC includes New Zealand v England in the first Test, Gymnastics World Cup and the Boat Race between Oxford and Cambridge.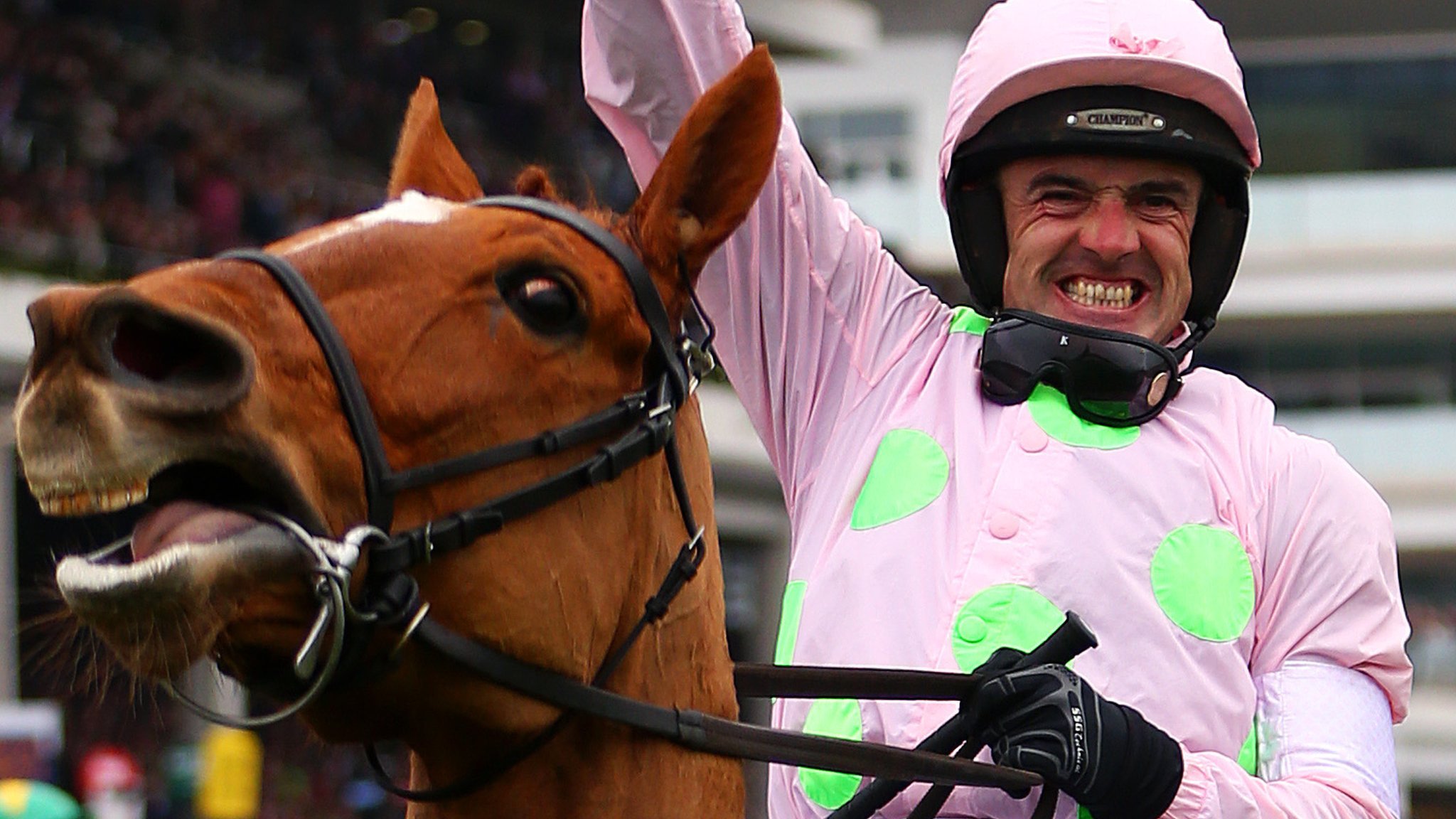 At home with the Walshes
Fri, 03 Nov 2017 23:15:55 GMT
Ruby Walsh has won the Grand National twice and a record 56 Cheltenham Festival races but he, sister Katie and dad Ted remain hungry for more success.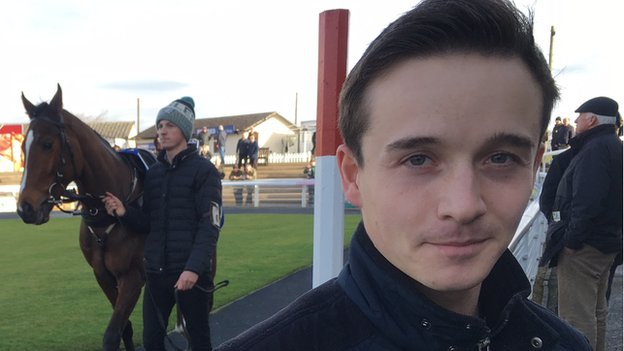 Falls, flashbacks and the future - dealing with PTSD in sport
Mon, 05 Feb 2018 14:28:55 GMT
As part of a State of Sport 'Life after sport' special, ex-jockey George Chaloner tells how he rebuilt his life after horrific falls ended his career.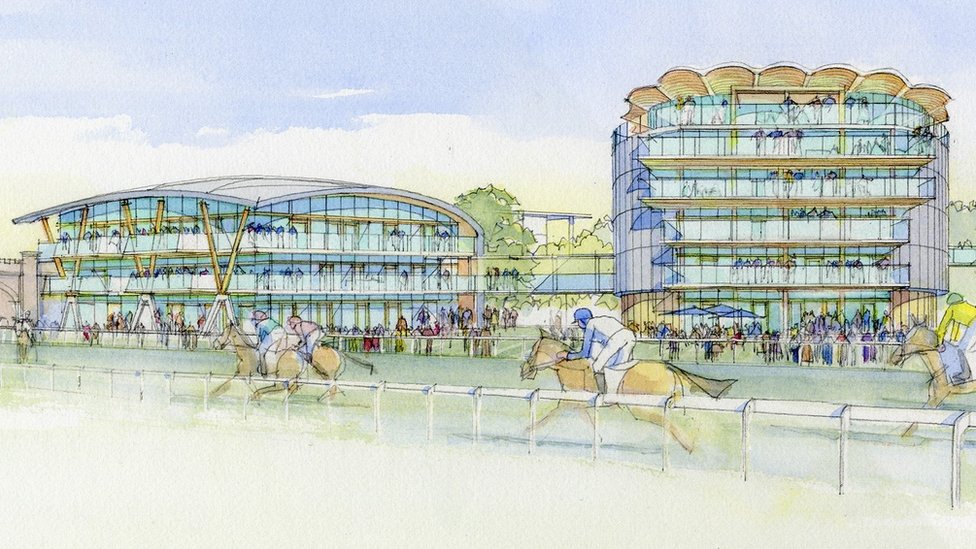 Chester Racecourse's £100m revamp unveiled
Tue, 27 Feb 2018 16:53:31 GMT
The plans for Chester include a new grandstand and a 1,000-seat conference venue.
Jockey George Chaloner: Ascot glory at 22, retired at 25 - how falls and PTSD ended a career
Mon, 05 Feb 2018 06:07:33 GMT
As part of the BBC's State of Sport special, jockey George Chaloner tells how he had to retire at 25 after serious falls and find his life after sport.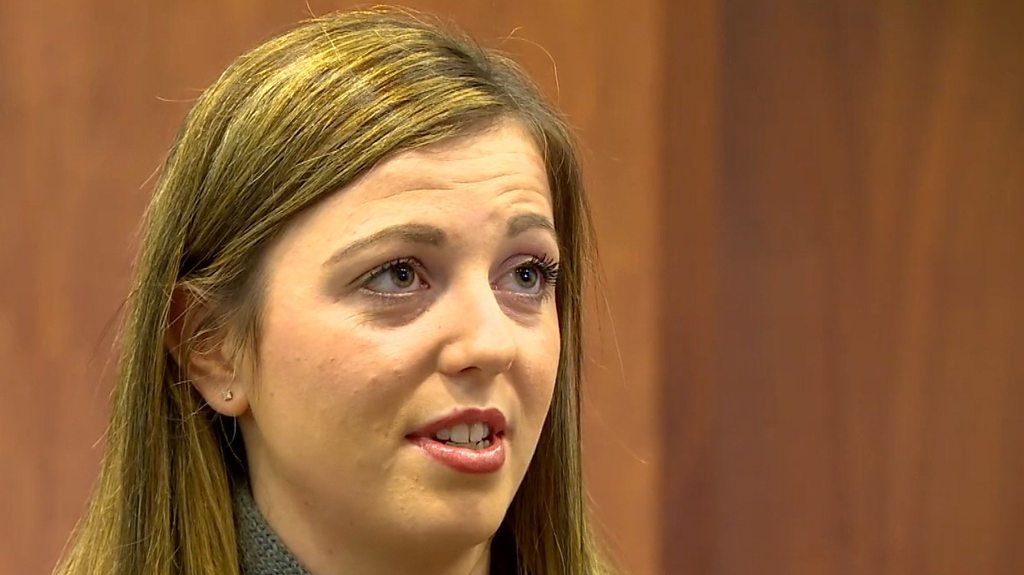 Gemma Tutty: 'There are trainers who do not use females'
Tue, 30 Jan 2018 14:05:11 GMT
Jockey Gemma Tutty says women are "automatically at a disadvantage" because some trainers "do not use females".